News/Blog

Stay up-to-date on what trade shows we will be at around the country and read all about how our products can significantly benefit both you and your horse in our blog!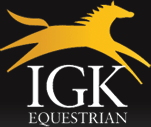 SmartStall™ Horse Stall Mattress
SmartStall™ Horse Stall Mattress
The SmartStall™ foam mattress system - softest and most durable stall system
"The mats have been great, my horse LOVES them. It has been so nice for him to have the additional padding as he had previously had a leg injury. It has also been great to clean. I use far less bedding in this stall compared with the other stalls I have had with traditional stall mats over dirt."
"She not only lays down, but stretches completely out on her side, with her head down and sleeps soundly… Her stall is now the talk of the barn…"
"Stall cleanup is now a breeze and my horses are waiting at the
gate to come in when I get home…stall mats pay for themselves."
Previous
Next
The SmartStall™ foam horse stall mattress system is the market's softest and most durable stall system available to horses and their owners. Combining the comfort technology of memory foam and the durability of North-American-made industrial fabrics, SmartStall™ can help transform your horse's stall into a comfortable, therapeutic, cost saving, easily maintained space that will have a refreshing and rejuvenating effect on your animal.
Consistent Stable Comfort
In 2004, we developed a 100% recycled memory foam mattress that is specifically designed for use under horses and cows. After 10 years in the U.S. and even longer in Europe, we have tested the compaction of the foam and found less than a 1% compaction after a decade of use under these animals. This amazing fact exemplifies the superior quality of our foam and our confidence that the SmartStall™ memory foam is the softest, longest lasting equine comfort product on the market today.
Waterproof
The Premium Topcover is a 100% waterproof, PVC-impregnated woven fabric that will not tear or stretch; ready to withstand the potential wear of being under hoof day in and day out. From the largest Clydesdale to the smallest Shetland and every Warm Blood in between, the Alloy™ Topcover is there to provide traction to the horse and a waterproof barrier for the foam
Easy Cleaning = Cost Savings
Having a waterproof topcover means that all liquids (urine, water, etc.) and manure remains on top of the system, making it easier to remove with a minimal amount of bedding. Being able to remove all the urine means that you are also able to remove the ammonia smell from your stalls and your barn, and avoid respiratory problems for both you and horses. This type of system also drastically reduces the amount of bedding needed to keep your horse clean and comfortable. Bedding is now used only for cleanliness with the foam mattress providing the comfort and support. Our customers report reducing their bedding use by 66%! This not only adds up to a lot of savings in bedding, but even more so in labor and time mucking out stalls.  Our studies have shown SmartStall™  stall mattress system pays for itself within the first 18 months of us by making your barn a more efficient and easily maintained place.
Custom-sized, Wall-to-Wall Coverage
Standard SmartStall™ Sizing: 10×10, 10×12, 12×12, 12×14, 12×16, 12×18
Any customizable topcover sizing must request specific pricing.
Warranty
The SmartStall™ mattress system was designed to provide optimal comfort and support to a horse and be easy to maintain for the horse owner. Over the past 8 years, we've been amazed at the many benefits we've gotten feedback on.
Therapeutic comfort
Many customers purchase the SmartStall™  horse mattress system to provide a softer surface for older, arthritic horses. The supportive surface helps to reduce inflammation and many horses end up with more mobility, energy, and youthfulness after being on the SmartStall™.
The therapeutic benefits of the SmartStall™ are not just limited to older horses, we see health improvements in almost every horse, young and old, that use the mattress system. Increased laying time leaves your horses rested and healthy.
Hoof Health
Hoof health is one of the most overlooked issues in the health of horses. SmartStall™ system provides a cleanable topcover that reduces the microbial levels in the stall. Less bacteria = healthier hooves = better performance
The SmartStall™ stall mattress system reduces shaving usage and helps owners keep the bedding drier and cleaner with reduced maintenance. Easier maintenance results in cleaner stalls and healthier horses.
Increased Performance
For horses that are training at high levels in dressage, jumping, racing, and reining, there is a lot of stress on joints, tendons, and muscles. Just like human athletes, horses need a good environment to recover and refresh. The SmartStall™ system is incredibly supportive without being unstable.
Our customers have seen the opposite effect where horses that recuperate on the SmartStall™, are better prepared for the next day and are less stiff after a night in the stall.
Good for Mom and Foal
Many of our customers use the SmartStall™ mattress system in foaling stalls because the waterproof surface is easy to clean and sterilize with a mild bleach solution and is a soft, forgiving surface for the mare.
The SmartStall™ also has amazing traction so our customers find reduced fewer complications with mares slipping during birth if they try to stand. The foals love it too! A low-stress, high comfort environment allows the foal to focus on growth and development, and ultimately results in a healthier, more robust horse.
Cut Your Bedding by 66%
Bedding and stall cleaning are some of most expensive and time consuming aspects of maintaining a barn. With the SmartStall™ horse stall mattress system bedding depth is reduced to 1-2 inches and is used exclusively for cleanliness. Many of our customers are reporting a 66% reduction in bedding and a 50% reduction in cleaning time. Those are significant savings that can be invested in other parts of your barn or in your horses, and most importantly, more time can be spent interacting with your horse and actually riding!
No More Heavy Horse Rubber Mats
The single piece waterproof topcover keeps urine from leaking underneath the mattresses and eliminates the need to lift up heavy mats to clean. The urine remains on the surface of the stall and is easily soaked up by the minimal bedding and removed from the stall.
By removing all the urine from the stall, air qualities in the stall and in the barn are drastically improved. No more ammonia smell in the barn, less cleaning, and no more picking up heavy rubber mats, all thanks to the Alloy™ Premium topcover!
Maintaining the SmartStall™ Mattress System will the easiest stall system you've ever maintained. As we've mentioned before, your bedding costs will be highly reduced. Only put enough bedding in the stall to soak up the urine. Stalls should be mucked out at least once a day just like any other stall floor, but because there is less bedding, you will reduce not only the bedding costs but also labor costs.
We suggest to only use plastic tools such as plastic pitchforks and plastic shovels. By doing this it will ensure that the horse mattress has the longest life possible and the top cover or seam will not be punctured in anyway.
Q: What happens to the urine and manure in the stall?
The manure and urine stays on top of the SmartStall™ cover. SmartStall™ mattress system is a very durable top cover that does not allow any liquid to seep through to the mattress. You can use less bedding in your stall, therefore saving on time and money. We recommend you only use enough bedding to soak up the urine, and to muck out your stall daily.
Q: Will the urine erode the top-cover?
NEVER! We have a very durable topcover that will not erode from anything sitting on top of the cover.
Q: What does a typical 12 x 12 stall cost?
Visit http://www.shopsmartstall.com/ to place your order today!
Q: What is the warranty for the SmartStall™ system?
Q: How long will the SmartStall™ system last?
We originally started selling SmartStall™ systems in 2005, and those exact stalls are still going strong!
Q: What sort of cleaning products can I use on the SmartStall™ system?
Almost any cleaning products can be used on the SmartStall™ system. We have gotten feedback that customers love to use power-washers inside the stall to deeply clean it, then follow with a mild bleach to de-sanitize the stall.
• One Year Limited Warranty on all products covering wear and tear caused by normal horse usage.
• One year full warranty on Horse Foam & Top Cover begins from date of sale to end user. Installation must be in accordance with approved North Brook Farms installation procedures. The warranty claim must include proof of sale.
• No labor warranty.
• Installations must use approved IGK Equestrian components and product with the proper installation in order to qualify for replacement.
• IGK Equestrian is not responsible for any components or attachment hardware not purchased from IGK Equestrian.
• All materials purchased from IGK Equestrian will be prorated for the warranty for the remainder of four years.
• IGK Equestrian reserves the right to repair or replace the warranted products.
• Replacement is limited to like-kind topcover and foam mat.
© Copyright 2018 IGK Equestrian