News/Blog

Stay up-to-date on what trade shows we will be at around the country and read all about how our products can significantly benefit both you and your horse in our blog!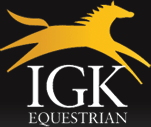 TruStride™ Horse Arena Footing
TruStride™ Horse Arena Footing
Click here to download
the installation guide
The premium dust-free footing on the market offering the ultimate level of traction, stability, and performance for diverse riding disciplines while also eliminating watering and significantly reducing maintenance.
"I just wanted to let you know how great the TruStride footing is... Cody has mild arthritis and he moves forward much more willingly (and with less warm-up time) on the TruStride than on the old sand."
"WOW. Very impressed with the footing. Grooming it 3 times in 3 years!"

"Well, have you ever ice skated on clean ice? … had a blast making a perfect figure eight on our "clean ice" – awesome. It is like a perfect carpet right now with our footprints in it."
"…to let you know that all involved with the new arena surface are delighted with the results. Our excavator was particularly pleased with the workability of the material. Also noteworthy is the way it handled some of the unusually heavy rains we've had, including tropical storm Hannah."
"Second to none, there is no comparison!"
"Thank you for installing the new footing in the Coliseum and Warm Up arenas at the New York State Fairgrounds. The exhibitors at the Bridle Path Manor Hunter and Western Show were quite enthusiastic about your product and those who commented felt that the horses showed very well on it."
"Hello and we want to let you know that our horses love the footing."
Previous
Next
TruStride™ has been the premier dust-free horse arena footing since 2003, and continues to offer horses and riders alike one of the best arena surfaces in the world for competing and training. TruStride™ is not only being used as arena footing in both indoor riding arenas and outdoor riding arenas, but it is also used on thoroughbred training tracks and gallops in Kentucky and Canada to train the next generation of racing champions on all-weather synthetic surfaces.
TruStride™ will make you completely rethink how an arena or track is used and maintained. Using a mixture of pure silica sand, a select combination of synthetic fibers, shoe sole rubber granules, and a specialized wax we are able to produce a stable yet supportive footing for horse and rider. The rubber granules help to resist compaction and hardening by absorbing the impact of a landing or stride, and allowing the horse to rebound off the surface. The fiber and wax combine to virtually eliminate tracking by creating a web-like lattice that is both flexible and resilient. Customers are amazed to see the absence of tracking around the edges of their arena or along the rails and not having to groom landing areas around jumps.
There is no need to water the arena or track, ever. The wax is a key component to TruStride™ to make a completely dust-free arena footing that is also low maintenance. Moreover, our footing is very hydrophobic, meaning the majority of rain and other liquids sheet off the surface or wick immediately through the footing making TruStride™ ready for riding and training immediately after rain events. Creating a dust-free environment has significant benefits for the lungs of both horse and rider, producing better conditions for riding and training. Overall, our blended TruStride™ arena footing offers you more riding time, better riding conditions, and an extended season for training.
The TruStride™ footing can be used in indoor arenas and outdoor arenas and it has excelled in cold weather climates since it doesn't freeze. The depth usually recommended for riding disciplines such as Western/Pleasure and Dressage, is 3 1/2 to 4 inches. For those that are training horses for Grand Prix-style jumping, or driving, we recommend a more supportive depth of 5 inches. For those training race horses on tracks and gallops we recommend 6 inches of footing for proper support.
If you would like to see exactly how our footing is installed, visit our YouTube page for our Installation Video.
Training and Increased Performance
Horses can train harder and longer on TruStride™ because the arena footing works with the horse, not against it. Springing off the surface rather than struggling through it allows for proper and more efficient movement. TruStride™ is a forgiving arena surface that minimizes the chance of injury; less injuries and chance of breakdown keeps training sessions consistent and cuts down on expensive rehabilitation bills. The best part? All of our footings are for both indoor arenas and outdoor arenas!
When a horse trains on TruStride™ or any of IGK's footings, they build up confidence, which leads to better, more effective training and riding sessions. The consistent arena surface responds to the horse, providing them with uniform traction during difficult movements allowing them to feel confident in taking that step or making that jump in your riding arena. The consistency of the footing keeps your horse from stumbling, and the trainer will see faster improvements because the horse is focused on the training rather than where to place a foot.
Little to No Maintenance
One of the biggest advantages of TruStride™ is the fact that is doesn't need to be watered, ever.The footing is completely coated in a wax product that keeps all the footing components in place. Eliminating water use saves money, and especially saves time that can now be invested in riding and training. If you have a busy commercial facility, no watering means a lot more time for riders to train and major savings in labor cost.
Most of our customers discover how easy TruStride™ it is to maintain. Since the footing resists compaction and virtually eliminates tracking, much of the grooming that is necessary with other footing types disappears. We recommend a light grooming for busy barns (10-30 horses per day) once or twice a week.
In addition to grooming less, the type of groomer is much smaller, less aggressive, and costs a lot less than traditional grooming drags. Check out our media tab for examples on the types of groomers we use for TruStride™.
All Weather Design
TruStride™ track and arena footing is all weather indoors and out. The wax coating makes the arena footing water resistant, causing water to run off the surface or quickly wick out of the footing to the base leaving the footing ready for riding. Customers can ride on TruStride™ arena footing shortly after heavy rains and swift temperature changes. The all-weather design allows you to train longer, harder, and more often.
Before any maintenance is done, make sure your arena's footing is at an equal depth across the arena. One quick way to check depth is to take a small potting trowel or ruler, and mark it from 1″ to 4″ and walk around your arena, randomly checking the depth in different places. Note low and high areas, and groom the footing from high to low.
PARMA Arena Groomers

We have had many customers use the PARMA Groomer or just a pasture drag with the tines up. The PARMA will need the tine conversion kit in order to replace the more aggressive spring tines that is normally equipped. Once these are adjusted, your arena base should be well protected. With the new types of footing, the harrows work on only the top inch to two inches of footing. You should avoid an aggressive harrow.
Harrowing

If you decide to use a harrow in your arena, be sure to harrow in different directions each time you groom. Also alternate harrowing diagonally to prevent shifting the footing to the outside rail.
Take care not to harrow the same way, as that will gradually move even the most sturdy, stable footing.
When you harrow the footing, make sure you are not digging too deep and touching the base.
Manure
You MUST pick up any manure in your arena. If manure is left in the footing it can break down and not only release airborne bacteria but can also break down and cause dust in your arena.
Lunging

Lunging is the worst thing for any footing, and TruStride™/LiteStride™/5K Ranch™ are no exception. The horses will tend to move the footing so much because of the repetitive exercise, the base will be exposed and compromise the base and the footing. When lunging on IGK Equestrian footing, we suggest to continually move around the arena as you lunge so that you do not wear down into the base. If at all possible, lunge in another arena or round pen. This is a serious rule to enforce in order to preserve your footing.
For a great all-around guide on how to build your arena from start to finish, check out Ultimatearenaguide.com!
Q: How often should I groom my horse arena?
How often you groom depends on what type of footing you purchased from IGK Equestrian. We recommend that TruStride™ and LiteStride™ be groomed once or twice a month, while 5K Ranch™ should be groomed based on use, but around once a week.
Q: Why types of equipment do I need to maintain my arena?
IGK Equestrian is a dealer of PARMA Groomers. These groomers are small, less aggressive and cost a lot less than traditional grooming drags. If you already have a groomer and would like to know if it would work well with our surfaces please feel free to give us a call!
Q: Do I need to water my arena?
NEVER! The special footing mixture is coated with a wax component that will eliminate dust and the time and labor spent on trying to keep dust at bay.
Q: How do I keep my footing dust-free?
All of IGK's arena footings are naturally dust free. You will not have to water the surface or do any special maintenance to ensure that it stays dust free. The only way to make sure that your arena stays dust free is to NEVER mix any other footing in with your IGK Equestrian footing. It will disrupt the natural mixture and will create dust.
Q: How deep do I need to groom my arena?
The footing can be groomed at different depths based on what type of discipline is being performed in the arena. We do not recommend that you go any deeper than an inch into the footing when it comes to grooming. If you would like specifics on our recommendations to grooming depth based on discipline, please feel free to contact us.
Q: How long should my dust-free surface last?
IGK Equestrian prides itself on the fact that we haven't had a single customer ever have to replace their arena footing. Our Footing is a very stable product. The components will last for many years with proper maintenance. After years of heavy use it may need to be replenished with the key components. It does not breakdown or become toxic in any way.
Q: What type of base should my dust free surface have?
The base of the footing is the most important part. We cannot put our footing over your old footing, or mix it in with your current arena footing. The best base that works with our footing is a very fine limestone at least 2-3 inches deep.
Q: Can I put the footing over old material?
Unfortunately no, your old footing will have to be removed leaving only the laser levelled stone dust base. We cannot put our footing over old footing because it will mix and contaminate the formulated blend of materials that keeps your horse arena dust free.
Q: Can I put the footing outside?
Of course! TruStride™ and LiteStride™ are the best option for your outdoor arena. Our customers have had heavy rains of over an inch of rain and could immediately ride after the storm. 80% of the water sheds off of the surface. TruStride™ and LiteStride™ are truly all weather arena surfaces.
Q: Does the footing freeze in cold temperatures?
IGK Equestrian footing does not need to be watered and as long as your outdoor arena does not have any water standing on it and has proper drainage, it will not freeze. Proper drainage and base construction paired with IGK Equestrian arena footings keeps your riding longer and colder!
Q: What is the difference between TruStride™ and LiteStride™?
TruStride™ is our premium horse arena footing. It is mixture of pure silica sand, and a combination of synthetic fibers, shoe sole rubber granules and a specialized wax that creates the perfect grip for disciplines such as jumping, Western/Pleasure and Dressage. LiteStride™ is similar to TruStride™ in that it is made up of pure silica sand, a blend of synthetic fibers and a lower percentage of the specialized wax coating to keep it dust free. We normally recommend LiteStride™ for disciplines such as lower jumping, Western/Pleasure and Dressage.
Q: What is the best footing for reigning?
As you know, reining is a western riding discipline where the horses have to do patterns of circles, spins and stops. The footing for this discipline needs to be able to move with the horse and not have too much traction. For this reason we recommend our 5K Ranch™ footing. 5K Ranch™ is a combination of pure silica sand and wax. The wax helps to keep the arena dust free, yet gives you the loose top layer that you need to compete or train for reigning or barrel racing.
Q: What is the best arena footing for commercial facilities?
Commercial facilities have a lot of riders training in all types of disciplines. For this reason we recommend that commercial facilities install our premium TruStride™ arena footing to be able to accommodate such diverse training and the number of horses on the footing daily.
Q: Why choose IGK Equestrian?
IGK Equestrian LLC benefits from the 25 years of experience of its parent company, North Brook Farms, Inc., that has been marketing and manufacturing cow and equine comfort products since 1989. We started selling horse footing in 2004 and now have hundreds of happy customers all over the country. Check out our global customer map! We love to take trips out to visit our customers and see how much they enjoy their dust free footing.
Q: Are there any health risks associated with synthetic footing?
Not at all! Customers also worry that horses will try to ingest the footing but we have never had any horses try to eat it. If they were to ingest it for some reason there would be no health risks, everything is inert and there is nothing in it that will harm the horse.
Q: Should horses be turned out in the arena?
We do not recommend that horses be turned out in the arena footing. Manure and urine needs to be removed immediately after training or riding. Manure is a fragile compound that can release particles into the air and therefore create dust in your arena.
Q: Do I need a drainage system?
Yes you do need a proper drainage system. Indoor and outdoor arenas should have the proper base with drainage and be assessed by a laser level. See our sub-base construction diagram here.
Q: Can it be rolled?
The footing should be rolled with a 5 ton roller during installation and then can be rolled at any desired time with a day to day small roller.
Q: Will the wax melt or need replenishing?
Our wax based synthetic footings are permanent dust free solution. The footing is not currently sold into arid climates where air temperatures reach consistently above 100 F. We would like to chat with you to see if your climate is the right climate for our horse footing to be located.
Q: How much depth do I need for my footing?
The depth of the footing depends on what disciplines you are doing on the footing. For training race horses we recommend 6 inches, for Grand Prix-style jumping we recommend 5 inches, for Western/Pleasure and Dressage we recommend 3.5-4 inches. See our depth chart by discipline here.
If this is not displaying correctly, please make your browser smaller.
This is a Limited Warranty. This Warranty is being offered by the Manufacturer of the Arena Footing being installed by the Owner for the Project, in accordance with the Contract Agreement between the Owner and the Manufacturer dated ______________. This Warranty shall become effective on the date the dust free Footing (Footing) has been delivered in full per "Contract," to the Owner's job site. This Warranty does not cover the consequences upon the Work of latent conditions in the structures or the site that exist at the time of the execution of this Agreement. All Warranty claims must be made to the Manufacturer in writing within the Warranty period.
The Manufacturer warrants to Owner that the Footing to be supplied under this Agreement shall be free from defects in materials for 30 days. Notification of defects must be made to the Manufacturer during this 30-day period. The Manufacturer warrants to Owner that the Footing to be supplied will remain dust-free, non-watering for a period of five (5) Years from the effective date of the Warranty period. During the Warranty period any defects in the dust-free footing material installed in the arena shall be remedied by repair or replacement. Manufacturer shall furnish all labor and materials required for such repair or replacement, all at Manufacturer's expense. The means and methods used by Manufacturer in effecting such repair or replacement shall be at Manufacturer's sole discretion.
Manufacturer shall not be responsible for any secondary or consequential damage caused by the defect(s). No steps taken by the Manufacturer to correct defects shall act to extend the Warranty period beyond the initial term of 30 days for materials and five (5) years for remaining dust-free with respect to defects appearing after these respective periods of time. Failure by the Owner to pay when due any outstanding balance to the Manufacturer shall be grounds for deferring Warranty work until such outstanding balance is paid in full. The Warranty period shall not be tolled by such delay.
The Manufacturer warrants optimum footing performance is experienced between ambient temperatures of 10 degrees and 90 degrees. Temperatures outside this range will result in altered performance characteristics. The manufacturer does not warrant optimum performance in these situations. Riding on the footing will be at the discretion and responsibility of the Owner.
Any Footing installed at less than Manufacturer's recommended depth, will void all Warranties.
This Warranty expressly excludes deepness, hardness or other problems associated with improper maintenance, any damage occasioned by misuse such as free lunging, turnout, accident, or contamination from horse manure and/or the introduction of foreign materials of any kind whatsoever, including but not limited to, materials used in the arena base or sub base. If it is determined that a Warranty claim and Manufacturer site visit was occasioned by any of the items expressly excluded above, the Owner, agrees to reimburse the Manufacturer for all expenses associated with the visit.
This Warranty is extended only to the Owner, and is not transferable except to an entity.
© Copyright 2018 IGK Equestrian