News/Blog

Stay up-to-date on what trade shows we will be at around the country and read all about how our products can significantly benefit both you and your horse in our blog!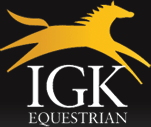 Parma Groomers®
Click here to download
the owners manual
Parma Arena Groomers are affordable, durable, and specifically engineered to perfectly maintain synthetic arena surfaces.
IGK Equestrian synthetic arena and track footings have revolutionized the equine world by providing a safer, higher performing, lower maintenance, and dust-free surface. Traditional sand arenas required constant grooming which create an environment filled with dust. IGK Equestrian horse arena footings TruStride™, LiteStride™, and 5K Ranch™ remain permanently dust-free without watering and rarely need to be groomed. The highly stable TruStride™, LiteStride™, and 5K Ranch™ arena products only require the top ½" to 1" to be maintained with a groomer.
In 2013, IGK Equestrian became a certified dealer for Parma Arena Groomers®. There are many other groomers on the market, but we chose to partner with Parma Arena Groomers® because of their high quality construction, affordable pricing, and specialization in synthetic footing groomers.
The Coil Tine Groomers are specifically designed for less aggressive surface conditioning and shallow footing. The coil tines rake the surface with minimal surface area to limit pulling or dragging deep into the footing. The groomer is sized to the each individual arena and its needs.
Parma Groomers® come in 4 different mini models that consist of five, six, seven and eight feet widths. (AG513, AG615, AG719 & AG821M, respectively) After choosing the right width for your space, you then choose which conversion kit that you would like. The coil tines come as a 1/4" coil tine that is 9 inches long and 3 inches between tines.
If you already have a Parma Arena Groomer® you can contact us to purchase the conversion kit that would work best for your groomer and arena. Please give us a call and we can recommend the right kit for you!

High Quality construction
The Parma Arena Groomer is the best tool your arena will ever need. Little work needs to be put into an arena to have the perfect riding condition. Parma Arena Groomers are made of the best material while still offering an affordable price. The groomers have S-tines to unearth and plow the arena footing, while an adjustable smoothing bar levels all valleys or mounds, and finally a roller finishes the job to give you a smooth arena finish. The Parma Groomer comes in five, six, seven and eight feet widths so that you can choose the perfect one for your arena.
Designed Specifically for Synthetic Surfaces
The Parma Arena Groomers were created with synthetic surfaces in mind. They are made specially to be less aggressive and dig too deep into the footing. They work hard to make the perfect riding surface with less work on your part. They are light weight, with the widest groomer (8ft) weighing only 395 pounds! If your groomer ever needs any sort of maintenance done on it, individual replacement parts are readily available and are easy to DIY so that you don't have to call a professional in to replace the part for you! These truly are the best groomers for your arena surface.
Parma Arena Groomers are very durable, and with durability comes very little maintenance. The few suggestions that we have for the groomers is to set your depths to very shallow. IGK Equestrian suggests you go about ½-1" into the footing to groom it. You don't need to go any deeper than this. By not grooming deep into the footing your coils will last longer and not get worn down. If you groom too deep into the footing you may hit your base and quickly wear the coil tines down. When the time comes to replace a coil tine, we recommend that you only purchase it from Parma Groomers and no other distributor
Why do I need coil tines?
Parma Groomers specially manufactured coil tines to groom synthetic and fiber arena surfaces. They are designed for less aggressive grooming to not dig too deep into the footing. The coil tines are easy to maintain and readily available if one needed to be replaced.
How often do I need to groom my arena with Parma Arena Groomer?
The frequency of grooming depends on the specific footing that was purchased from IGK Equestrian. The TruStride™ and LiteStride™ footing are low maintenance footing. We recommend that they be groomed once every two weeks to a month depending on amount of use. Our 5k Ranch™ footing is typical to maintaining a sand footing. You will have to groom this more frequently depending on how many riders or what discipline is performed on the surface.
How deep should I groom my arena?
The footing can be groomed at different depths based on what type of discipline is being performed in the arena. We do not recommend that you go any deeper than an inch into the footing when it comes to grooming. If you would like specifics on our recommendations to grooming depth based on discipline, please see our maintenance instructions or give us a call.
In extreme low temperature, how do I maintain my footing?
During extreme low temperatures you should be grooming your footing more often. Moisture tends to settle on the surface of the footing, even in an indoor arena. By grooming it every few days, you can stop that moisture from freezing on the surface and hardening the footing.
Can I replace my own coil tines?
Of course! You can order a specific number of parts that need to be replaced and get it shipped right to your home/farm. Parma Arena Groomers® come with simple instructions for assembly and replacing parts so that you can do it yourself without having a professional come out to your barn!
How much do they cost?
Call in to get a landed cost on any of the standard mini models!
© Copyright 2018 IGK Equestrian